Patch of Land is leaving the corporate headquarters in LA to host a Washington DC / Baltimore event to coincide with the REI Expo real estate event.  Representatives from Patch of Land, as well as guests from the REI Expo, will be educating the audience in a networking event and panel discussion.  All are welcome to attend this free event to learn more about how real estate crowdfunding can assist you in your real estate financing and investing needs.
We are co-organizing the event with the REI EXPO! They have been gracious enough to provide a discount code to their event happening before our RECFEN meetup on October 9th & 10th!
Promo Code RECFEN can be used at this registration link here to purchase tickets to the event at a discounted rate of $75.

REI Expo on October 9th & 10th is your opportunity to connect with real estate pros and learn new strategies for optimizing your ROI. Gain access to featured keynote speakers, a host of educational sessions, and a full vendor floor with resources to help advance your real estate investment strategy. Gain access to this 2-day, power-packed event by registering directly at REIExpo.com.
By attending this RECFENevent, you will learn & benefit personally as follows:
What real estate crowdfunding is and how it can help your business
The different types of crowdfunding available to meet your specific needs
Network with other investors in the area and with experts within crowdfunding
Receive additional freebees & collateral from the co-organizers of the event
Speakers:


Date, Time, Location:
October 13, 2015 | 5:30 - 8:00 pm. EDT
WeWork Dupont Circle
1875 Connecticut Ave NW, 10th Floor
Washington, DC 20008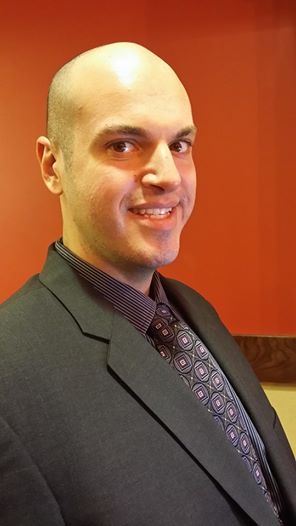 About Manolis Sfinarolakis, Community Manager of Patch of Land
Manolis Sfinarolakis acts as the community & social media manager of Patch of Land.  His focus on building community while also implementing growth hacking strategies to identify qualified borrowers of Patch of Lands crowdfunded loans allows him to gain insights from the front lines of the social realm and understand the pulse of the real estate finance industry.  His past experience as a realtor and real estate investor through the purchase of a 4 unit rental property allows him to speak the language of real estate while he executes on Patch of Land's online initiatives.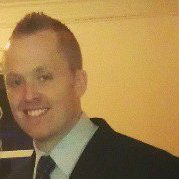 Kurt Power, Sponsorship Sales at REI Expo
Kurt has been with REI Expo since March, 2015 and has built a successful career by believing that business relationships must be beneficial to all parties involved and have a strong, ethical core.  In his current role as AEG Global Sales, Key Accounts, he strives to give real estate businesses of all kinds a platform to further their success and grow their networks.  Kurt has a Bachelor's Degree in Sports Management from Iowa Wesleyan University.
Contact Us:
We look forward to meeting you in person in DC/Baltimore and should you have any logistical questions, please reach out to [email protected] for our Community, Manager Manolis Sfinarolakis