This Meetup event will occur after IMN's REO to Rental Conference and is a great opportunity to meet crowdfunding and real estate lending companies while learning HOW you can tap into crowdfunding to help finance your projects. We'll be talking about recent changes to legislation, new opportunities, and discussing pros and cons, and case studies from some of the crowdfunding portals who've been at this for a while now.
| | |
| --- | --- |
| Location & Directions: | The event schedule is as follows: |
| The LAB Miami | • 6:30 to 7:00 p.m.:  Networking & Cocktails |
| 400 Northwest 26th Street | • 7:00 to 7:45 p.m.:  Presentation & Speakers |
| Miami, Florida, 33127 | • 7:45 to 8:30 p.m.:  More Networking & Cocktails |
| Get Directions Here | |
Featured Sponsor:
Our guest speakers include:
 • AdaPia d'Errico, CMO at Patch of Land, a real estate crowdfunding platform.
• Christopher J. Crippen, Managing Director at US Residential Asset Fund, a real estate crowdfunding fund.
This will be an evening of casual networking with delicious appetizers and drinks.  We hope we can meet many of the IMN attendees from the conference as well as individuals from Miami in the first of many nationwide events that Patch of Land will be hosting to spread knowledge and awareness on the topic of real estate crowdfunding.
AdaPia d'Errico, CMO at Patch of Land
AdaPia is the Chief Marketing Officer at Patch of Land.  She positions the brand through digital community building, targeted offline marketing, and media relations. AdaPia leads business development activities and strategic partnerships. Previously she spent several years as an entrepreneur, serving such companies as Disney and Mattel in brand development and audience engagement initiatives. She has co-founded two businesses, actively coaches and mentors entrepreneurs, has taught at a private business school, and is an active investor.
She frequently speaks on Women 2.0 topics in tech, new media, entrepreneurship, and fundraising for start-ups. AdaPia has broad experience in retail banking, insurance, and in corporate communications and investor relations for a Switzerland-based hedge fund. AdaPia has a BBA from the University of British Columbia, and completed a Bachelor of Business Economics degree through a European University exchange program.
Christopher J. Crippen, Managing Director at US Residential Asset Fund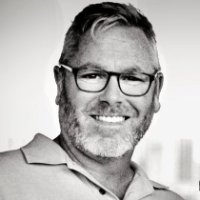 Christopher has worked as an Analyst, Asset Manager & Senior Level Executive for large Wall Street REITs, the FDIC & Fannie Mae. When he attended a Crowdfunding conference in 2010, He recognized immediately it was a game changer for Entrepreneurs, Artists & Charities to use the power of the of the crowds to fund their dreams. Christopher is considered an equity crowdfunding expert and regularly speaks and teaches at industry events & was named one of the "who's who's in crowdfunding" in 2014 by Crowdfund Beat.
He has written three books on crowdfunding and teaches courses on Equity, Debt, Rewards & Donation based crowdfunding
Christopher started his career in finance at a large lender where soon rose to the top of the company. To embrace his passion for development and entrepreneurship he opened First Republic Residential Investments, a Correspondent Mortgage Lender originating over $50mm in residential and commercial mortgages annually.
Christopher saw the signs of the pending crisis and closed his lender then went to work for Fannie Mae and then on to lead the FDIC Division at Prescient Asset Management. While at Prescient, Christopher led a team of Asset managers & bank closing personnel. During his tenure Christopher and his team closed 153 Banks and managed the disposition of over 23,000 REO assets with a combined value of over $2 billion.
In 2010, Christopher decided to fulfill a life long ambition to study abroad and moved to France, where he studied fine art photography at the prestigious Speos Photographic Institute in Paris. He returned to the U.S. & now teaches and consults Entrepreneurs, Artists & Charities on crowdfunding.
This will be a wonderful even that you won't want to miss if you're in the Miami area. Register today for Patch of Land RECFEN Meetup Group in Miami on April 22nd and come network with the professionals in the industry.