Building a real estate portfolio requires funding, and investors have various options to make property purchases. Traditionally, financing can be all cash, through joint venture financing, or through various sources of lending. Buying an investment property with cash is the ideal, and while the ratio of all-cash sales has declined in the last five years, nearly 1/3 of all US properties are bought for cash.
Cash sales peaked in January 2011, when those transactions accounted for 46.6 percent of total home sales nationally, according to CoreLogic. In some parts of the country, the rate of cash sales can be even higher than that 2011 mark.
Philadelphia had the highest cash sales share in the nation, at 55.7% in March of 2016, and five metro areas in Florida had a share of 51% or more: Boca Raton and Delray Beach (54.4%); Cape Coral and Fort Myers (52.6%); the region that includes North Port, Sarasota, and Brandenton (51.6%); and the area of Miami, Miami Beach, and Kendall (51.4%). Despite these numbers, the overall rate of cash purchases is dropping steadily.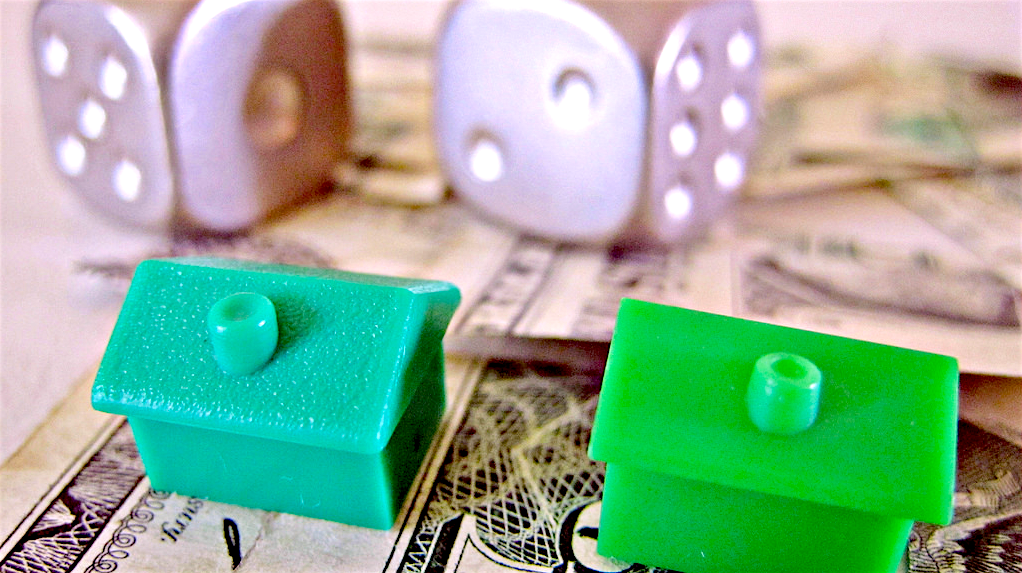 Investing with cash offers significant benefits, and represents less risk for the buyer.
Bigger Pockets offered this scenario to illustrate the advantages of investing with cash:
Say you buy 3-4 properties in a place like Ohio and put them up for rent. If you made your purchase directly with cash, your yearly net return would be around $24,000. This amount is close to half the yearly salary in the US. This nice stream of cash flow is all yours to keep. Now, imagine having a loan out for the same amount of properties. The numbers would look substantially different. Say, a property on the West Coast of the US is available for $200,000. You go to a bank, ask for a loan, and then pay a total interest of $165,000 spread over 30 years at a loan interest of 4.5%. Sure, as you pay your monthly interest, you'll probably not even notice it. Spread over 30 years, it usually comes down to a small monthly cost. But ultimately, you pay a big sum. That's why buying a property with cash is such a favored approach for many real estate investors.
The cash investor can be less concerned with market downturns, particularly when the property is rented out. There's no need to worry about monthly payments in lean financial times.
Cash deals are usually quicker and easier for all parties, since paperwork and loan applications can be eliminated from the timeline. Closing costs are also lower.
Knowing this, few of us would choose a leveraged purchase unless we had no other choice. For many investors, that's the case, and they do have alternative options for financing their real estate investments.
This is important, since it may be that the opportunities for cash investments are narrowing. Home Union tells us that the median price for all-cash investment home sales rose to $181,000 in April, a 19.3% jump from last year. Meanwhile, the median price of leveraged investment homes increased just 4.3 percent, to $233,200. As inventories tighten and prices climb, more investors will be looking for financing options.
Alternative Solutions
Beyond traditional bank loans, what are the options available to investors? Technology is making access to financing easier just as banks have tightened qualification requirements.
Crowdfunding/ Peer-to-Peer Lending
In this approach to real estate investing, platforms assemble thousands of accredited investors that can pool their resources to finance purchases and development projects on sites like Patch of Land, RealtyShares or Peerstreet. Users have access to a much broader range of investments, and financing can be secured in short order.
Peer-to-peer lending accounted for $25 billion in transactions globally in 2015, and the numbers will be higher for this year. As their ability to pay cash diminishes, real estate investors will increasingly turn to the online, crowdfunding approach.
This article was originally published on Equities.com on October 10, 2016.