Crowdfund Insider is the leading news and information web site covering the emerging global industry of disruptive finance including crowdfunding, peer-to-peer / marketplace lending and other forms of Fintech. Recently, JD Alois of Crowdfund Insider interviewed Patch of Land's CEO, Paul Deitch discussing his transition into the company and his views on the real estate marketplace. Read the full interview below.
Patch of Land is one of the best known real estate crowdfunding platforms in the sector.  Launched soon after the signing of the JOBS Act of 2012, Patch has leveraged Title II, or accredited crowdfunding, to provide unique access to real estate investments previously unattainable for the majority of investors.
During 2015, Patch was on a roll.  Management raised an impressive $23.6 million in funding led by SF Capital and Prosper President Ron Suber. Leading the charge with many industry "firsts" such as a truly secured investment structure and prefunding offers, Patch announced in late 2015 their platform had returned $10 million to investors with no principal lost. In early 2016, Patch shared that an East coast fund had committed $250 million to invest via the Patch of Land platform.  In March of 2016, Patch announced having topped $100 million in real estate investment while returning $25 million to investors. Everything appeared to be falling into place when rumblings of staff departures cropped up.  In April 2016, Patch of Land announced Paul Deitch, previously a Managing Director of Oaktree Capital Group, was taking over as CEO replacing co-founder Jason Fritton.  During a discussion at Lendit, Crowdfund Insider was told the change was driven, in part, by the company simply growing too fast.
Earlier this month, Patch shared the 2016 "Story So Far", highlighting their ongoing growth. In light of all the recent changes, Crowdfund Insider caught up with Deitch to get an update on progress at the real estate platform and his vision for the future of Patch of Land.
---
Crowdfund Insider: How is the integration going with Patch of Land?
Paul Deitch: Integration with the team is going extremely well. This can be primarily attributed to the momentum created by the management team prior to my official onboarding. Part of that process involved me working intimately with them for several months before the announcement to ensure a smooth transition. We have already seen the fruits of our labor in the form of record origination volume (and revenue), new product launches, increased geographic footprint, and new funding sources. We recently wrote a post highlighting some of these accomplishments.

Crowdfund Insider: I see that Patch has listed some new positions to fill. Can you elaborate on how you are restructuring staff?
Paul Deitch: Yes, we have made several personnel changes to reflect our new focus. Among those changes, the most impactful has been the enhancement of our origination strategy, headed by our new SVP of Production and a team of in-house an on-the-ground loan officers. This approach has been developed to address the unique characteristics of our market and is intended to help transition our real estate entrepreneurs from a traditional offline borrowing model to an effective online model.
Crowdfund Insider: Patch has always been focused on smaller property finance (<$10M). Do you intend to keep this as an objective or will you move into other types of real estate?
Paul Deitch: We will continue to focus on the single family residential space while expanding our presence across small balance commercial real estate. Currently our average loan size for residential is around $415,000, while commercial is north of $1.2M. That said, we are market-driven, meaning we will continue to adapt to economic conditions and consumer demands, while steadfastly evaluating opportunities that meet the investment objectives of our clients.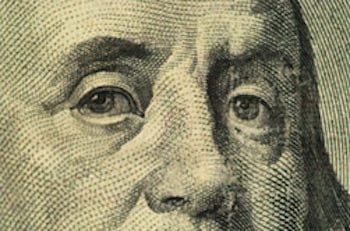 Crowdfund Insider: Will you be adding additional products to the financing mix at Patch?
Paul Deitch: Yes. In residential lending we recently launched a new product and are now offering "Mid Term", which addresses the $4 trillion single family rental space. We identified a gap in funding for real estate entrepreneurs who prefer to hold a property after rehab, but who cannot get immediate bank financing, or the real estate entrepreneur who is building a rental portfolio and likewise is not eligible for bank financing.
Our "Mid-Term" lending product answers the needs and requests we've had from both our real estate entrepreneurs and our Investors. For RE entrepreneurs, this product offers flexible, lower cost financing for their cash-flowing, stabilized property. With tenants in place, they receive 24 to 36-month financing from 7%. Investors can further diversify their real estate debt portfolio with offerings that vary in duration, rate and lower LTVs. These loans do not carry the execution risk of the shorter term rehab loans. They also carry less prepayment risk with the longer loan term and a 6-month prepayment penalty.
We have also developed a successful partnership program, where we work closely with brokers and lenders across the country to capitalize and fund the growing funding requests for projects outside of our standard offerings.
Crowdfund Insider: Do you expect to bring in more institutional money over the coming months?
Paul Deitch: Yes. We continue to work with several private funding sources including institutions that buy fractionally — not instead of our crowd investors, but alongside them on the Patch of Land platform. We remain committed to the crowd which historically, and still today, funds over 90% of our loan volume. We also have our whole loan purchase program in place with institutional loan buyers. This mix of private funding sources, each with particular credit boxes, will allow us to scale loan volume and loan products quickly and flexibly.
Crowdfund Insider: There appears to be quite a bit of softness in the economy overall. Recently NREI Online stated private equity for real estate was slowing down. What are you seeing?
Paul Deitch: This presumed softness has not adversely affected our business. Our capital sources aren't dependent just on large market players, private equity, or institutions. We have the "fractional" diversification that comes from multiple private funding sources — the crowd, and various types of institutions. As mentioned before, over 90% of our loan volume continues to be funded by individual investors, with all the resilience that implies.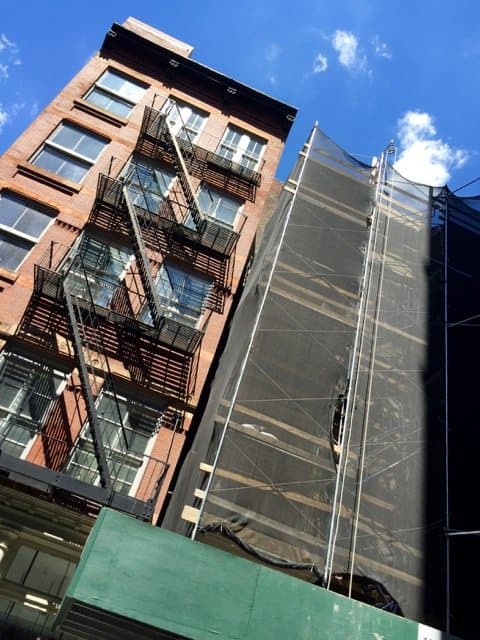 Crowdfund Insider: How do you foresee the broader online real estate investing industry evolving over the coming years?
Paul Deitch: While it is still difficult to predict, based on the 200% growth of marketplace lending in 2015, and the 480% growth of its largest sub-segment in real estate, we are quite confident as to the future of online real estate investing. This trend can largely be attributed to the fact investors are attracted to an asset class that possesses the downside protection of 1st lien position. In addition to a lower risk profile, some of the key drivers of industry growth include the increase in number of platforms, data access and analysis, and the transparency it provides both real estate professionals and investors.
Read the original interview from Crowdfund Insider here.